AR Magic System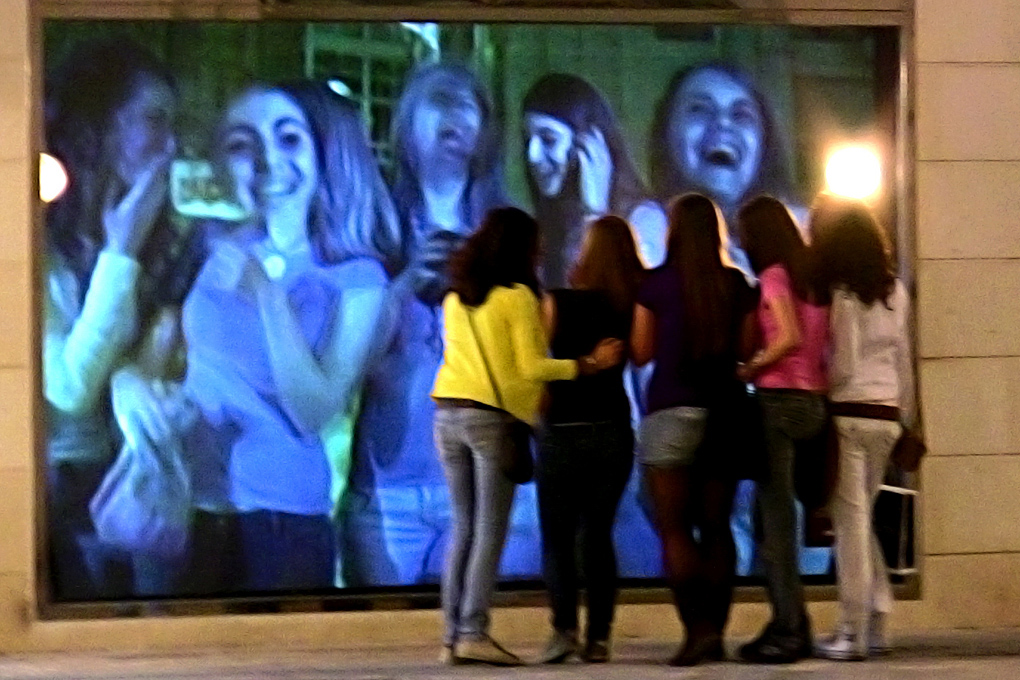 Computer vision interactive installation
web cam, videoprojection, pc, custom software
2007

First version was developed during Interactivos? Magic and Technology workshop at Medialab-Prado (Madrid) during springtime 2007.
With the collaboration of: Martín Nadal, Damien Stewart, Javier Lloret, Blanca Rego, Julio Lucio y Jordi Puig.
Developed with Openframework. Thanks to Zachary Lieberman for his help.
[eng]
Multi-user interactive installation that works as a digital magic mirror that interchanges the faces of the people when looking at themselves. It invites people to reflect about their own identity via a playfull experience, playing with their body and their gestures in a very intuitive manner.
It consist in a projection screen that is connected to a video camera. People is registered with the video-camera and their image is projected enlarged onto the projection screen. A computer vision custom software recognize the faces of the registered image and swap them with other people faces.
[esp]
Instalación interactiva multi-usuario que funciona como un espejo mágico digital que intercambia los rostros de las personas que se miran. Esta obra invita a los espectadores a reflexionar sobre su propia identidad a través de una experiencia lúdica, jugando con su cuerpo y sus gestos de manera muy intuitiva.
Consiste en una proyección conectada a una cámara. La cámara envia la imágen de la gente a la videoproyección. Un sistema de visión por ordenador reconoce los rostros de la gente y los mezcla de manera que sobre cada cuerpo hay un rostro que no le pertenece.