.Monographs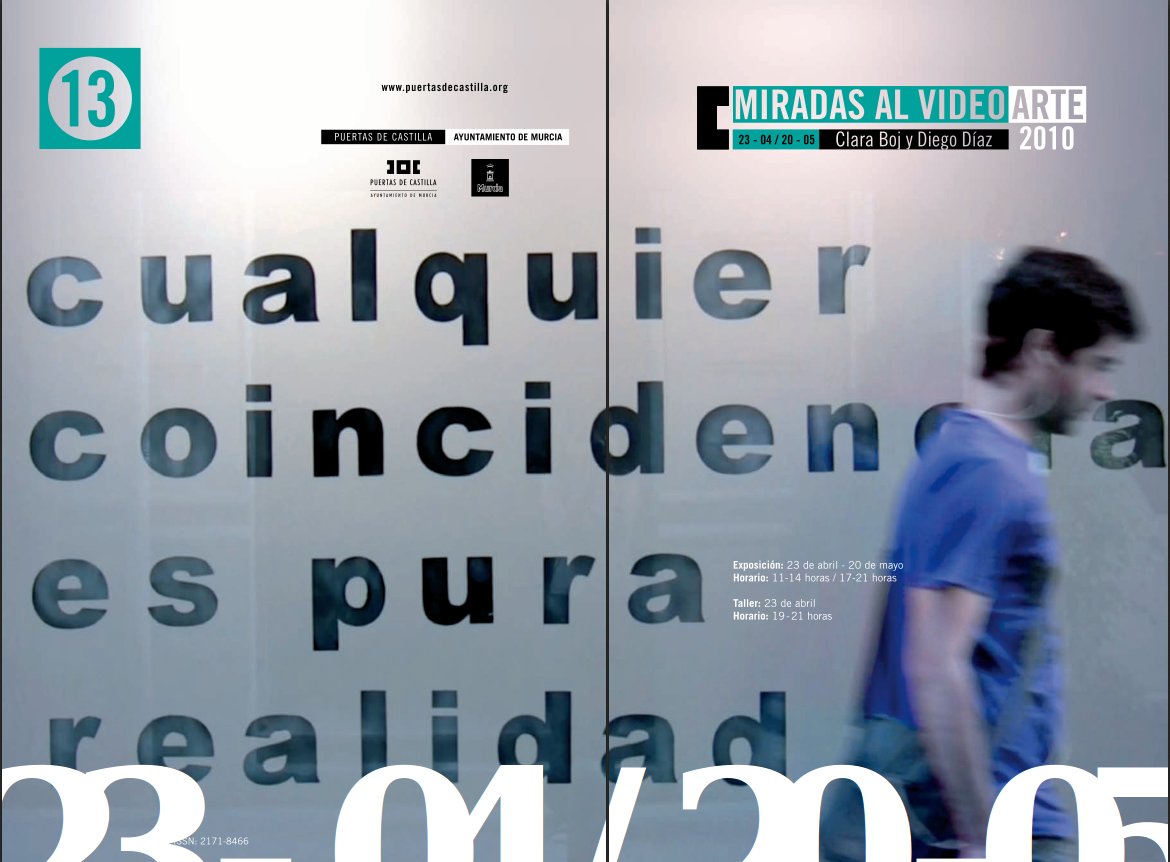 Centro Cultural Puertas de Castilla
Murcia, 2010
Solo show as part of the serie  Miradas al Videoarte curated by Pedro Ortuño
Text by Pau Waelder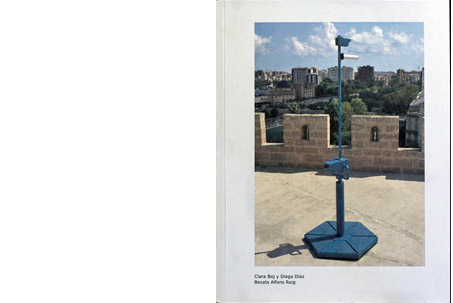 Observatorio
Clara Boj and Diego Díaz
Diputación de Valencia, Sala Parpalló
Valencia, 2009
ISBN: 978-84-7795-554-2
Texts by Pau Alsina, Efraín Foglia and José Luis de Vicente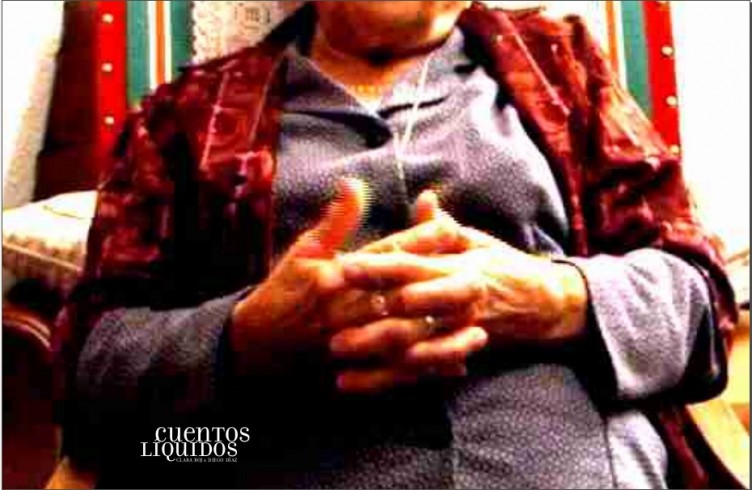 Cuentos Líquidos
Clara Boj y Diego Díaz
Fundación Casa Pintada
Mula, 2007
ISBN: 978-84-611-4828-8
Texts by Fernando López, Pedro Soler and Pau Waelder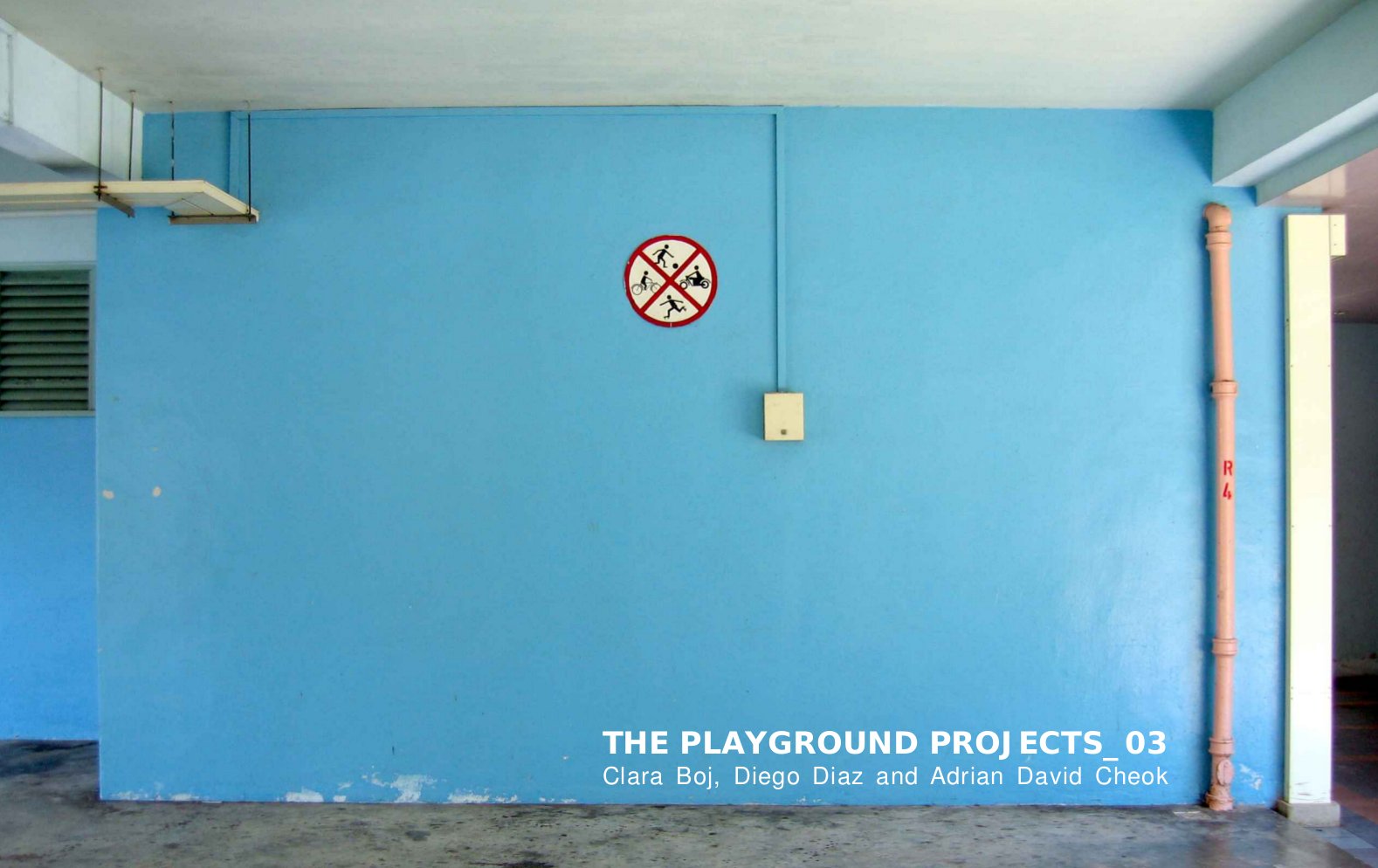 Clara Boj, Diego Díaz and Adrian D.Cheok
National University of Singapore
Singapore, 2003
ISBN: 981-04-9887-X
Texts by June Yap, Maria José Martínez de Pisón and Jose Luis Perez Pont
.Catalogs
Bibliotecas insólitas, Gloria Picazo (ed.), Fundación MonteMadrid, Madrid, 2017, ISBN: 978-84-697-3501-5.
Contratiempos. Gramáticas de la temporalidad en el arte reciente, CENDEAC, Murcia, 2016, ISBN: 9788415556244.
Remote Signals, Pau Waelder (ed), 2016.
Real Time, 2016.
Origin, Ars Electrónica 2011, Hatje Cantz, Austria, 2011, ISBN: 978-3-7757-3180-5.
Campos invisibles. Geografías de las ondas de radio, Actar/Ars Santa Monica, Barcelona, 2011, ISBN: 978-84-393-8785-5.
Cabanyal Archivo Vivo, Valencia, 2011.
Extimitat. Art, intimitat y tecnología, Fundació es Baluard, Palma de Mallorca, 2011, ISBN: 978-84-938055-4-8.
Gateways. Art and Networked Culture, Hatje Cantz, 2011, ISBN: 978-3-7757-2796-9 .
Banquete. Nodos y redes, Seacex/Turner, 2009, ISBN: 978-84-96933-31-6.
Over The Game, ed. Junta de Andalucia y Zemos98, Sevilla, 2009, ISBN: 978-84-8266-933-5.
FILE Rio 09: Electronic Language International Festival, Sao Paulo, 2009.
Sobre puentes, ventanas, calles y fantasmas, Galería Arteko, San Sebastián, 2008, ISBN: 978-84-612-3063-1.
Interpasif persona Amber 08, Estambul, 2008.
Big Day Out 08, Australia, 2008.
Canarias Media Fest 08, ed. Consejeria de Cultura y Patrimonio Histórico del Cabildo de Gran Canaria, Las Palmas de Gran Canaria, 2008, ISBN: 978-84-8103-571-1.
Feedback, Arte reactivo a instrucciones, a inputs y a su entorno, La Laboral Centro de Arte y Creación Industrial, Gijón, 2007, ISBN: 978-84-611-5881-2.
20 años erasmus, ed.UPV, Valencia, 2007, ISBN: 978-84-8363-206-2.
Sal y Aceite, 17 artistas emergentes del Mediterráneo español, The Gabarrón Foundation Carriage House, Center for the Arts, New York, 2007, ISBN: 978-84-611-9107-9.
Contaminaciones, Ayuntamiento de Lorca, Lorca, 2005.
Contemporánia 05, EACC, Castellón, 2005.
Daejeon Fast, Futures of Art, Science and Technology, ed. Daejeon Museum of Art, Daejeon, 2005.
Murcia Joven 04, Instituto de la Juventud, Murcia, 2004.
Escultura de acción, ed. Ayuntamiento de Alaquás, Valencia, 2004, ISBN: 84-933282-7-8.
Del mono azul al cuello blanco: Transformación social y práctica artística en la era postindustrial, Generalitat Valenciana, Valencia, 2003, ISBN: 978-84-482359-49.
Art Públic Universitat Pública, Universitat de Valencia, Valencia, 2002, ISBN: 84-370-5547-4.
Festival de creación audiovisual de Navarra, ed. Dirección General de Cultura, Navarra, 2001.
.Essay
Prácticas artísticas en la época del dataceno. Data Biography: rastros digitales para la exploración biográfica de la identidad personal, Diego Diaz, Clara Boj, Artnodes, Barcelona, 2019, ISBN: 1695-5951.
From perceptive landscape to data landscape, Boj, C. y Díaz, D. , en el catálogo To Look and To Look de Raúl Gómez Valverde, ed. Esete Punto, Santander, 2009, ISBN: 978-84-612-9354-4.
Cruces entre el arte, lo digital y la cotidianeidad, Juan Canela, en Arte Electrónico. Entornos Cotidianos, ed. Fundit, Barcelona, 2007, ISBN: 978-84-936165-0-2.
.Magazines
HybridPLAY: A New Technology to Foster Outdoors Physical Activity, Verbal Communication and Teamwork, Díaz, D.J.; Boj, C.; Portalés, C., MDPI Sensor, Volume 16, Issue 4 , Suiza, 2016, ISBN: 1424-8220.
Ciudad, narrativa y medios locativos:, Edit.um, Universidad de Murcia, 2013, ISBN: electrónico 1989-8452 impreso 1889-979X.
Hybrid Playground: integración de herramientas y estrategias de los videojuegos en los parques infantiles, Boj, C.; Díaz, D. , en Locative media y práctica artística: exploraciones sobre el terreno [nodo en línea]. Artnodes . N.º 8. UOC, 2008.
Hybrid Playground, Boj, C.; Díaz, D., Diseño de la Ciudad, 2008.
Plazas públicas virtuales, Manuela Villa, La Dinamo, Madrid, 2005.
Red Libre Red Visible, Clara Boj y Diego Díaz, a minima: 7, Barcelona, 2004, ISBN: 1697-7777.
Puentes para la sociedad red, Kepa Landa, en Blank, Magazine de arte y cultura digital, vol. 04, Madrid, 2003.
Cuentos Líquidos, Clara Boj y Diego Díaz, a mínima: 21, Barcelona, 2003, ISBN: 1697-7777.
.Newspapers
Juguetes, parques y guarderías infantiles incorporan la tecnología, Bosco, R ; Caldana, S, en sección Ciberpais, El Pais, 22 de mayo de 2008.
Del libro a la nube. Doce artistas revisan con sus obras la idea de biblioteca en el Arts Santa Mònica, José Ángel Montañés, El País, Barcelona, 2018.
«Bibliotecas insólitas», compendio de libros de libre acceso, Javier Montes, ABC Cultural, 2017.
Todo está en los libros, Rocio de la Villa, El Cultural, 2017.
'Bibliotecas insólitas': la utopía de abarcar todo el conocimiento, Nani F. Cores, 20 minutos, 2017.
Libros traducidos, tormenta en el Canal de la Mancha, Andrés Ibáñez, ABC, 2017.
El libro como objeto, el documento y el arte, J.M. Costa, El Diario, 2017.
La biblioteca de los hombres calvos y otras ideas librescas, Sergio C. Fanjul, El País, 2017.