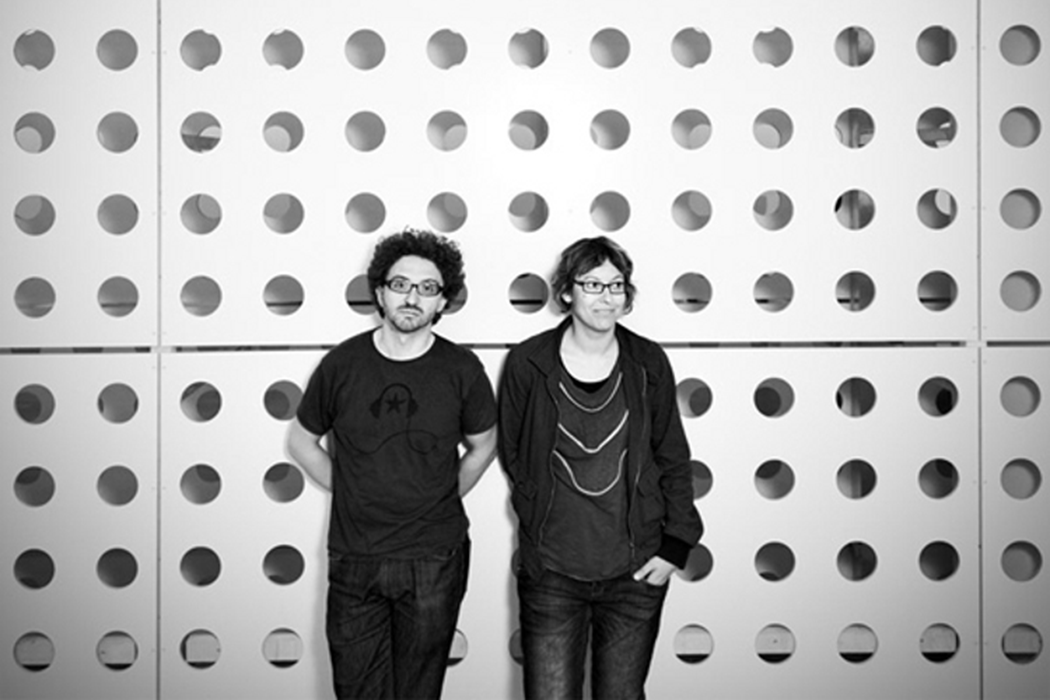 Clara Boj & Diego Diaz | photo: Kaupo Kikkas
[eng]
Clara Boj and Diego Diaz have been working together since 2000. Their work critically engages new media technologies and the notion of public space within the hybrid city. Their main projects propose new devices (conceptual and technological) to reformulate the perception and experience of the urban environments. In this direction they like to bring their work directly to the street and provoke encounter between people, physical places and the digital space.
They like to walk and currently they are exploring non linear storytelling through the city using locative media to create narratives that combine layers of digital and physical information.
They have enjoyed residencies in several art and research institutions such as Hangar in Barcelona, Interface Culture Lab in Linz, Symbiotic System Lab in Kyoto, and the Interaction and Entertainment Research Center in Singapore. Among other distinctions they have been awarded with Alfons Roig Grant 2006 and Vida 13.2 Art and Artificial Life International Competition.
They both combine their research with teaching positions. Currently Clara is assistant professor at Murcia University and she teaches at Fine Arts degree. Diego is associate professor at Jaume I University where he teaches at the Videogames Design degree.
[esp]
Clara Boj y Diego Díaz trabajan juntos desde el año 2000. Sus proyectos involucran la noción del espacio público transformado por las nuevas tecnologías digitales, la ciudad híbrida.
Sus principales obras proponen nuevos dispositivos (tanto conceptuales como tecnológicos) que reformulan la percepción y la experiencia del entorno urbano. En este sentido trasladan sus propuestas directamente a la calle para provocar el encuentro entre los lugares físicos, los espacios digitales y la gente.
A Clara y Diego les gusta caminar y actualmente sus proyectos exploran la narrativa no linear utilizando dispositivos de geolocalización y otros recursos de los medios locativos para crear narrativas que combinan capas de información física y digital.
Han disfrutado de residencias de creación e investigación en instituciones como Hangar en Barcelona, Interface Culture Lab en Linz (Austria), Symbiotic System Lab en Kyoto (Japón) y el Interaction and Entertainment Research Center en Singapur. Entre otras distinticiones han sido premiados con la Beca de Investigación Alfons Roig de la Diputación de Valencia en 2006 y con el Incentivo a la producción en la competición internacional Vida 13.2 Arte y Vida Artificial.
Clara y Diego combinan la creación y la investigación con la docencia. Actualmente Clara es profesora ayudante en la Universidad de Murcia donde imparte clases en el grado en Bellas Artes. Diego es contratado doctor en la Universidad Jaume I de Castellón donde imparte clases en el grado de Diseño y Desarrollo de Videojuegos.